WE BELIEVE OUR SUCCESS AND WE WILL REACH IT THROUGH THE FOLLOWING
OUR MAIN STRATEGY: WEBRIC = QUALITY SERVICE
Webric is an information technology company headquartered in Bareilly, Uttar Pradesh, India is a global service provider in this industry over a decade. We are the professionals in this business and offers variety of services from website design to its planning, development and execution, all kind of software solutions and development, professional ecommerce solutions with flexible and user-friendly backend system, elearning solutions, interactive multimedia solutions, open source CMS solutions, consulting on website hosting, search friendly solutions and all kinds of pixel perfect creative services.
Webric features a team of highly skilled website professionals, creative designers, visualizers, expert programmers and marketing professionals who are serving to company and nurtured our success over the period of time.
We have a passionate founding team consisting of professionals having 2 to 20 years of prior individual experience in renowned IT companies. Webric established 2010; is passionate about efficiently and effectively solving technical issues of the client.
Our Mission
Webric mission is to ensure customer success through quality driven solutions with differentiation, innovation and excellence in an environment of honesty and courtesy towards its clients, employees, partners, investors and society at large. The company values its core belief in service and quality and thus strives to stretch beyond its call of duty in order to deliver the solution with mutual trust and respect in the professional world. Webric sees itself as the strategic partners of its clients in true sense and continues to grow in terms of customer satisfaction and technological sophistication.
Our Vision
Webric Vision is to become a renowned global corporation delivering best-in-class, reliable and scalable business solutions for IT Industry, leveraging technology and best processes, delivered by a highly talented and empowered team. We will be an integral part in calling for the next generation trends in information technology solutions. 'Getting it done' to fulfill all your needs and to exceed your expectations will remain one of our key objectives.
We are renowned for delivering the intensive range of web solutions including :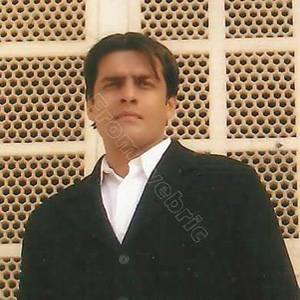 Ajay Arora
Managing Director
Webric Technologies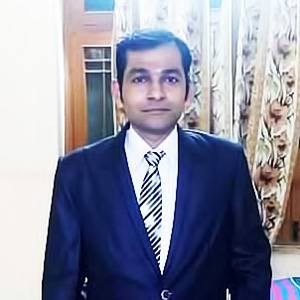 Sandeep Arora
Director
Webric Technologies
Web design
Responsive Website Designs
Web development
Application Development
Content Management System Development
Brand Identity
Software Development
Mobile Applications Development
Benefits of hiring us instead of freelance
While some companies prefer freelancer but there are many aspects over which hiring a perfect team is good option instead of going with single freelancer let come see our better Quality makes us different from others and our service is for those who really want better quality and better service.